Reports Claim Next iPhone Processor 31% Faster and/or 64-Bit
Posted on Aug 27, 2013 | Source: Mac Observer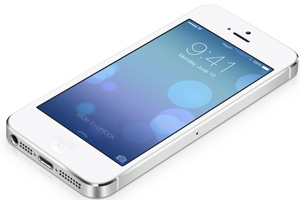 Rumors and reports of Apple's next-generation processor for its iOS devices are spreading fast. Over the weekend, Fox News anchor Clayton Morris tweeted that unnamed sources told him Apple's unannounced A7 processor are "very fast," and 9to5Mac followed that with a report claiming that Apple has been testing 64-bit versions of the A7 chip.
Mark Gurman built on that tweet with an article claiming that some of Apple's iPhone 5S prototypes have been running 64-bit versions of the A7 processor. The A6 and previous generations of Apple's AX line of processors have been 32-bit chips, and a 64-bit version would allow the processor to address more RAM.
This, in turn, would improve, "animations, transparencies, and other iOS 7 graphical effects," making them render more smoothly.
Testing doesn't necessarily mean that Apple will ship a 64-bit version of the A7 with the iPhone 5S, and it's important to remember that Apple is always testing something. In addition, it's impossible to know how much of Clayton Morris's tweet—all 115 characters of it—pertains to a shipping product.
Source: Mac Observer