Apple iOS 7 Beta 4 Includes Fingerprint Sensor
Posted on Jul 30, 2013 | Source: PC Magazine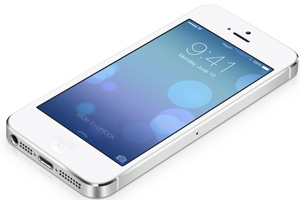 Apple appears to be prepping its next-generation iPhone with a fingerprint sensor.
Developer Hamza Sood tweeted the news on Monday, revealing that iOS 7 beta 4 includes a fingerprint sensor on the home button.
Sood posted a screenshot of the new "BiometricKitUI" folder, which contains code meant for users who've enabled iOS VoiceOver. The text inside indicates that a biometric sensor will be embedded into the phone's Home button.
According to an unnamed 9to5Mac source, the user interface for the fingerprint scanning system is complete; the technology is reportedly intended to help unlock the phone. It is unclear, however, whether the function will also be used for a rumored Apple payment system or be integrated into Passbook or other built-in apps.
Apple did not immediately respond to a request for comment.
Source: PC Magazine