Surge in iPhone Sales Rings Well With Apple Investors
Posted on Jul 24, 2013 | Source: Chicago Tribune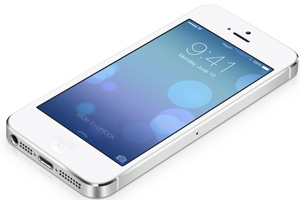 Apple Inc shares opened about 5 percent higher on Wednesday after the technology company's third-quarter profit beat analysts' expectations due to stellar sales of its iPhones.
The world's largest technology company said it sold 31.2 million iPhones in the quarter, far more than the expected 26 million, easing concerns that growing competition is hurting demand for its smartphones.
Higher sales of older phone models drove sales numbers in the quarter as Apple aggressively cut prices for the older iPhone 4 in emerging markets before phasing it out, Susquehanna Financial Group analyst Chris Caso wrote in a note.
Many analysts have not updated their outlook on Apple stock, preferring to wait for the expected launch of iPhone 5S and a low-end iPhone later this year before updating their views.
BMO Capital Markets raised its rating on the stock to "outperform" from "market perform" citing Apple's fourth-quarter gross margin forecast of 36-37 percent at a time when new products are expected.
Source: Chicago Tribune