Activision Wants the Wii U to Be Successful
Posted on Jul 25, 2013 | Source: Wii U Daily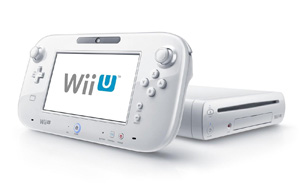 Third party support for the Wii U has been lackluster aside from Ubisoft and Warner Bros. Interactive, but Activision has stepped up to say that it wants the Wii U to be a success for Nintendo. Eric Hirshberg has stated that Activision is watching its opportunities carefully and if they believe they will pay off, then Activision will commit to the Wii U.
"We were there with a lot support for the Wii U at launch with a Call of Duty game, with a Skylanders game and with several other titles. We want to see Nintendo be successful and we want to do anything we can to help them be successful. Obviously the Wii U is struggling – that's not a secret, I don't think there's any other way to read the narrative right now – but they're a really good company and they've got some incredible IP that has yet to come, that they honed for that platform. We have a vested interest in making them successful."
This comes just a day after EA saying almost the same thing, that it's carefully monitoring its opportunities with Nintendo and the Wii U. Activision and EA are the two biggest publishing houses in the games industry, so the fact that these two companies are sitting on their laurels waiting for Nintendo to improve the Wii U's current direction with first party games means Nintendo needs fresh releases now more than ever.
Source: Wii U Daily